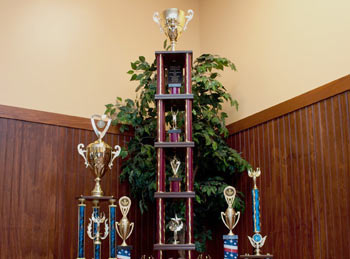 We have been named Best of Best Restutants in America!
On July 22, National Barbecue News announced that YOUR Company 7 BBQ has been recognized with a listing in the "Best of Best Barbecue Restaurants in America." Currently, there are only 32 recognized restaurants in the entire USA. To be listed, the restaurant is taste tested without notice or announcement. The listing is for a period of one year, when a similar undercover testing will determine whether the listing will be renewed. Please see the National Barbecue News press release for full details.
We could not have done this without your support and patronage, thank you so much! The award rededicates us to the highest standards in BBQ and customer service.