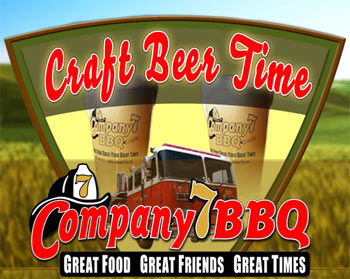 Craft Beer Sampling All Day
What could be more fun than starting your weekend with tastings of revolving Craft Beers. Company 7 Pitbosses enjoy a quality Brew almost as much as they enjoy excellent BBQ. Working with our suppliers, each Friday & Saturday all day we will offer a tasting tray of High Quality Craft Beer products for only $4.49. We will have brief backgrounds on each Brew and will solicit your comments. You may also get glasses of any of the Craft Beers you prefer. If we find a winner, it may become a regular draft offering. 
This week Friday, March 2nd & Saturday, March 3rd all day we will feature: 
Avery Elle's Brown Ale

Avery White Rascal Ale

Lord Hobo Glorious Ale

BBQ Tasting With The Pitboss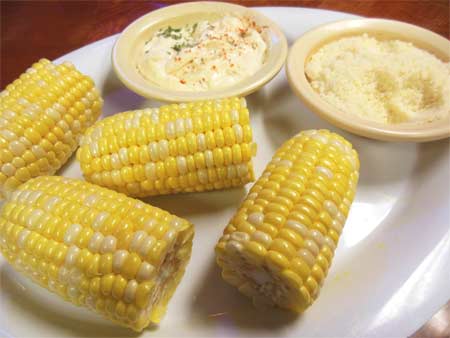 Company 7 recipes have always been taste tested around the family home BBQ Smoker. Patrick, our Company 7 Pitboss, experiments with special recipes (WOW are they good). The tastings are so fun that we want to invite all of you to join.
This Friday and Saturday all day, our Pitbosses will be previewing new recipe ideas & hanging around the "Smoker" talking BBQ with the best customers in the world. Ours!!! 
Just as the Craft Beer taste items change our "Pitboss Tasting Specials" will change. This Friday, March 2nd & Saturday, March 3rd join us after 6pm for our Company 7 BBQ Mexican Street Corn. Company 7 BBQ - Mexican Street Corn is an Appetizer serving of 4 pieces of corn with a special spread on the side. In Mexico, street vendors sell corn on the cob from carts like vendors in the U.S. sell hot dogs. The corn is served with a creamy mixture of mayonnaise mixed with chili powder, cilantro, cumin and garlic with a crumbly Mexican queso fresco cheese, all on the side. Especially popular with Texas BBQ, it makes a great snack while tending to the pits. Spread the mayo mixture on the corn and then roll the cob of corn to cover with the cheese.
See Menu Gallery for Entrées, Sides & Desserts.
We will go as long as we have a crowd or until the special items run out. If weather is bad, we can cook outside and eat inside. If we identify crowd favorites you may well see the recipes on the regular menu.